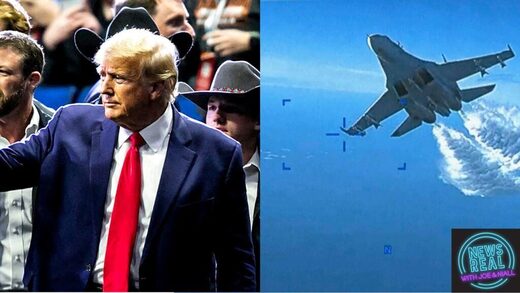 Is Trump about to be arrested? He certainly thinks so, and has put out a call for people to protest in his defense. Curiously, last week Pakistan's 'Trump', Imran Khan, narrowly avoided arrest when his supporters took to the streets in their thousands to prevent police executing a warrant. And then there's the ICC's 'international arrest warrant' for Putin, wanted for 'war crimes against children'...
As the Battle for Bakhmut - and thus all Ukraine, it seems - reaches boiling point, the Russian military last week directly and openly clashed with the US. And...
nothing
! At least, no WW3.
All that came out of it was Washington 'shaming' Moscow for "environmentally-unsound flying."
Running Time:
01:28:03
Download:
MP3
— 60.5 MB