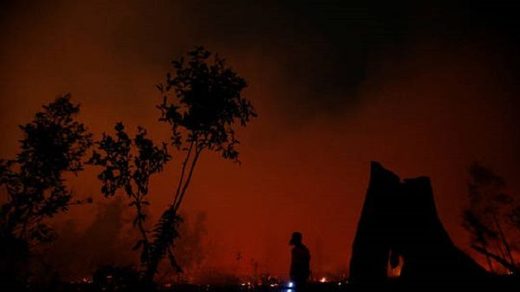 Horrified locals in Jambi, Indonesia have been posting incredible videos and photos online of bright orange and blood-red skies as fires in the region continue to burn, distorting the daylight.
Some residents have been posting their footage using the hashtag #prayforjambi and calling on the government to take stronger action to put out the fires and battle the haze.
Land-clearing fires are causing a high increase in the level of particulate pollutants in the air which filter out some of the sun's wavelengths, resulting in the intense red effect,
according
to a spokesman for Indonesia's Meteorology Climatology and Geophysics Agency.