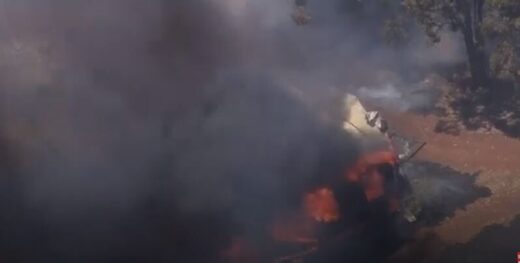 An out-of-control wildfire burning north-east of the Australian west coast city of Perth has destroyed an estimated 30 homes and is threatening more, with many locals in the region told it is too late to leave. The 7,000-hectare blaze, which has a 47-mile perimeter, began on Monday and raged through the night near the town of Wooroloo, with the shires of Mundaring, Chittering, Northam, and the city of Swan impacted.
Swan mayor Kevin Bailey said more than 30 homes are believed to have been destroyed. "We are just waiting for confirmation of the numbers but we're looking somewhere in the vicinity of 30-plus homes lost," Mr Bailey said. He said one firefighter had been treated for smoke inhalation. There had been no other injuries. Read more:
https://www.standard.co.uk/news/world...