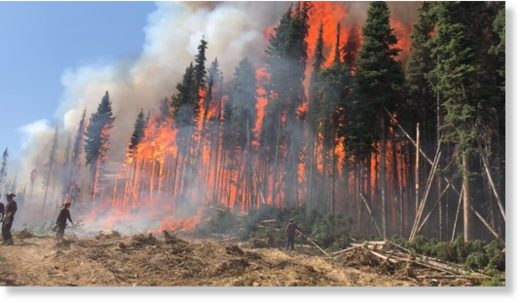 Close to 13,000 sq km of province has burned, breaking record set in 2017
The B.C. government has extended the provincial state of emergency because of wildfires that have now burned more area than any other season on record.
As of Tuesday, more than 12,984 square kilometres of the province had burned, pushing past the previous record set just one year earlier.
As 534 fires continued to burn on Wednesday morning, the province announced that it has extended the state of emergency through to the end of the day on Sept. 12.
About 3,200 people have been removed because of the wildfires, and another 21,800 are on alert.