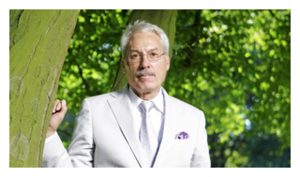 Yesterday the online
Hamburg Abendblatt
published an interview with Prof. Fritz Vahrenholt on the recent climate demonstrations and alarmism.
Vahrenholt calls the demonstrations and demands "over-the-top", and a real threat to the economy. He says the climate models are unreliable and predictions of great warming "absurd".
Vehrenholt is one of founders of Germany's modern environmental movement, the founder of the country's largest renewable energy company, Innogy and a member of Germany's SPD socialist parties. Lately the retired professor has become renegade among his peers by criticizing the "over-the-top climate debate" and warning against "hasty reforms".
Atmosphere of fear and hysteria
Vahrenholt tells the Abendblatt the climate debate has become hysterical and that in fact "we don't have a climate emergency." He adds: "If Greta Thunberg's demands are implemented, global prosperity and development will be massively endangered."
Vahrenholt is one of the more prominent signatories of the letter to the UN: "
There is no climate emergency
."
In the interview with the Abendblatt, Vahrenholt rejects Thunberg's bleak world view, noting that human society has markedly improved on almost every front over the recent decades.
"The number of hungry people in the world has halved, life expectancy has doubled, and infant mortality has been reduced to tenths. These successes have been largely due to the supply of energy for electricity, heat, transport and nutrition," said Vahrenholt.
When asked why so few German scientists (12) signed letter to the UN, Vahrenholt told the Abendblatt: "People no longer dare to express themselves differently."
The German chemistry professor says spreading panic and fear is "irresponsible" and that we should: "Stop scaring the children - they are already getting delusions."