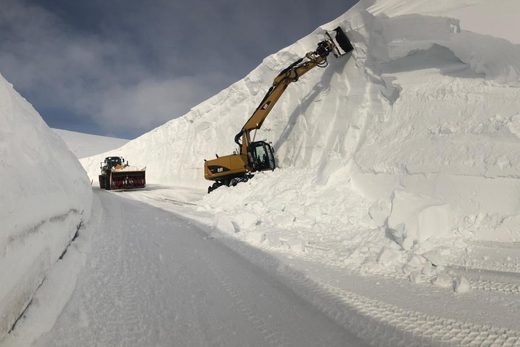 Northern Norway was practically buried by heavy snow over the weekend, and it's been that way all season, according to state meteorologist Eirik Samuelsen.
While fine (but cold) weather was enjoyed in the south this past weekend, the north suffered a rather different story — official snow measurements in the northern municipality of Tromsø saw
30 cm (12 inches)
settling on Sunday alone.
But there were large local differences, points out Samuelsen: "Here where I live, on Kvaløya, it came in more than that. And in Breivikeidet, Tromsø it came to 47 inches [almost 4 feet] of new snow from Sunday to Monday.
"I have never experienced so much snow in one day," says Samuelsen.