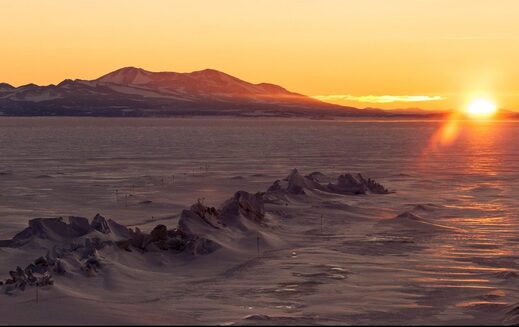 Antarctica is experiencing an unusually cold start to winter, cold which is threatening to break the icy continent's lowest temperature ever recorded-
the -89.6C (-129.3F) registered at Vostok Station on July 21, 1983.
'Spare a thought for the hardy crew who are wintering down in Antarctica,' reads the opening paragraph of a recent
newshub.co.nz
article, 'who are experiencing near-record breaking cold this week of
-81.7C (-115F)
'-logged at Japan's
Dome Fuji Station
.
Antarctica New Zealand science tech Jamie McGaw, who is camped 2,400km away from Dome Fuji, at Scott Base, says he "can't even imagine that extreme cold".
"I mean, the coldest I've experienced here, even in wind chill, is the -60Cs and that is pain — that is any bare skin exposed feels like it's on fire."