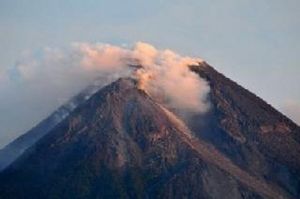 Rescuers battled rough seas Tuesday to reach remote Indonesian islands pounded by a 10-foot tsunami that swept away homes, killing at least 113 people. Scores more were missing and information was only beginning to trickle in from the sparsely populated surfing destination, so casualties were expected to rise.
The fault that ruptured Monday on Sumatra island's coast also caused the 2004 quake and monster Indian Ocean tsunami that killed 230,000 people in a dozen countries.
Though hundreds of disaster officials were unable to get to many of the villages on the Mentawai islands - reachable only by a 12-hour boat ride - they were preparing for the worst.
"We have 200 body bags on the way, just in case," said Mujiharto, who heads the Health Ministry's crisis center, shortly before announcing a five-fold increase in the death toll.
Indonesia, the world's largest archipelago, is prone to earthquakes and volcanic activity due to its location on the so-called Pacific Ring of Fire - a series of fault lines stretching from the Western Hemisphere through Japan and Southeast Asia.