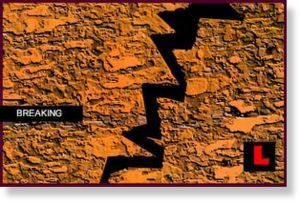 A Southern California earthquake today August 18, 2011 struck moments ago centered in Long Beach; the earthquake was felt over sections of Los Angeles and Orange Counties. Today's earthquake was of a marginal magnitude. But because it struck at a narrow depth, it was felt over a wide section of the South Bay and Southern California.
Ten minutes ago, at roughly 2:43 PM PST, a 3.2 earthquake struck Los Angeles County. Its epicenter was south east of Long Beach. Unlike previous earthquakes this year in the region, today's quake was not centered out in the Pacific Ocean.
Rather initial statements by USGS issued to news indicate that the quake was centered just a few blocks west of Pacific Coast Highway. Initial reports put the quake centered closest to the intersection of E7th Street and Park Avenue. It was centered apparently just north of the American Golf Pro Shops on the 9th Hole of the local Recreation Park Golf Course, near the East 7th street corridor.