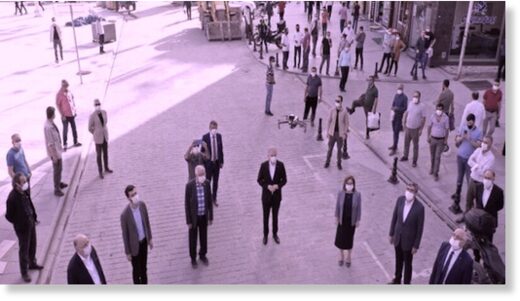 On August 23, 1973, an attempted bank raid at Stockholm's Norrmalmstorg Square went badly wrong.
Four hostages were taken and the drama ended only five days later when tear gas forced the robbers to surrender.
The hold-up would doubtless have been forgotten but for the odd reaction of the hostages, who formed a close bond with their jailers.
And it was the events of those few days that gave their name to something now commonly described as Stockholm Syndrome.
This phenomenon has often been identified in the half-century since Norrmalmstorg Square.
But it has been remarkable to see it exhibited by whole swathes of the British public over the past year.
After 16 months of being told by the state when we could leave our homes, whether we could see our families, with whom we were allowed to have sex, or what kinds of sports we were permitted to play, many of us are eager to regain the human dignity that comes with the exercise of our own free will.
Others react differently.