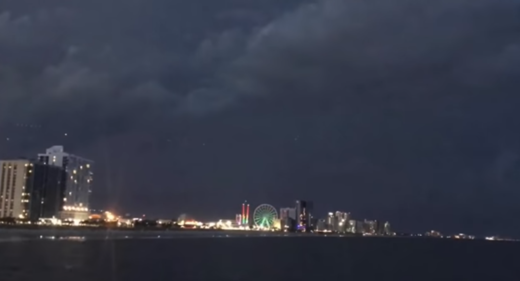 Mysterious lights caught on a time-lapse video recorded from a pier in Myrtle Beach, South Carolina, in early August have triggered conspiracy theorists who claim the footage is evidence of a UFO sighting.
The recording, which shows lights hovering in the night sky above a Myrtle Beach pier, was captured on August 5 and later uploaded onto
website Mutual UFO Network (MUFON)
on October 4.
The footage was also shared on YouTube on Sunday by user UFO Zone, who stated in the video's description that it shows a "massive 'spaceship'" lingering above the area during a thunderstorm.
​"I was taking the pictures off the edge of a long pier after dark, so there were no reflective surfaces around," the unidentified filmer who shared the recording with the site wrote. "I did not notice the objects until I returned home and checked the photograph and video."