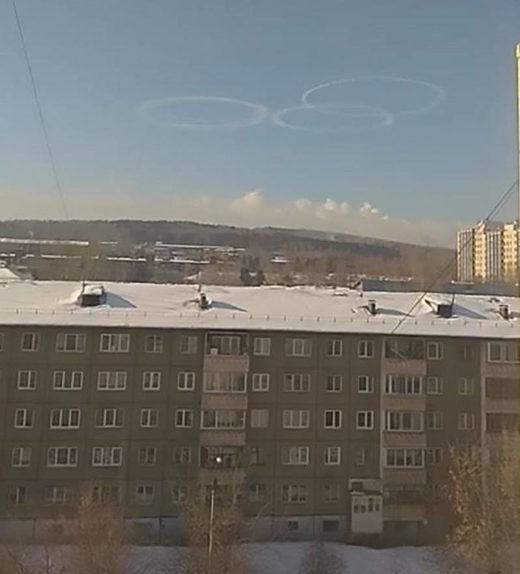 Bizarre footage of two mysterious large ring-shaped clouds appearing in the sky above a Russian city has baffled the internet.
Video has
emerged
showing the two disc-like clouds floating before a third suddenly becomes visible. Towards the end of the footage, a plane is seen heading towards the sky rings and pierces the first circle. Local media said a fourth ring appeared shortly afterwards.
The incident was filmed in the city of Irkutsk in the southern Russian region of Irkutsk Oblast by numerous local residents, and the images were later widely shared on social media.