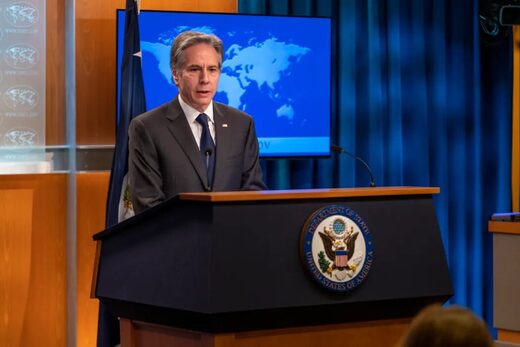 The Chinese spy balloon shot down by a US fighter jet over the Atlantic in February did not collect intelligence as it flew across the United States, the Pentagon said Thursday.
"It's been our assessment now that it did not collect while it was transiting the United States or overflying the United States," said Pentagon spokesman Pat Ryder.
Ryder said the US "took steps to mitigate" intelligence collection by the balloon.
"Certainly the efforts we made contributed" to that, Ryder said, without further explanation.
The huge balloon with a large payload of electronics flew over the United States from Alaska in the northwest to South Carolina in the east from late January to early February this year, crossing above sensitive military installations and prompting concerns Beijing was scooping up vital intelligence.
It was
shot down on February 4
just off the South Carolina coast, and was recovered from the Atlantic ocean by the US military, which has been studying its contents since.
The incident sparked fresh strains in relations between Beijing and Washington, with Secretary of State Antony Blinken cancelling a long-planned trip to China in February that had aimed to improve bilateral ties.
China had denied that the balloon was to collect intelligence, and said it had strayed off course in entering US airspace.
At the time a US official said the balloon had multiple antennas including an array likely capable of collecting and geo-locating communications.
"It was equipped with solar panels
large enough to produce the requisite power to operate multiple active intelligence collection sensors," the official said.
Earlier this month, just ahead of Blinken's rescheduled trip to Beijing, where he met Chinese President Xi Jinping, the White House played down the whole balloon incident.
"I don't think the (Chinese) leadership knew where it was and knew what was in it and knew what was going on," said President Joe Biden.
"I think it was more embarrassing than it was intentional," Biden said.