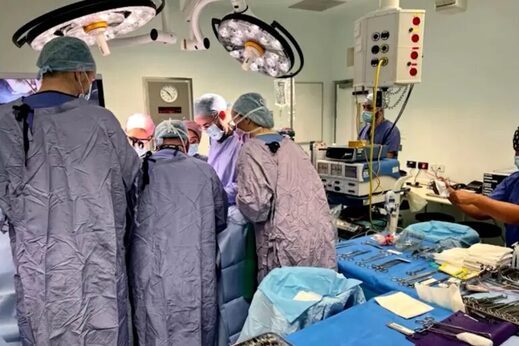 The United Kingdom has made medical history with doctors carrying out the country's first womb transplant.
Surgeons at the Churchill Hospital in Oxford successfully
transplanted a sister's womb to her 34-year-old sibling in an operation that lasted nine hours and 20 minutes
on Sunday, according to local media reports.
The operation to remove the donor's womb lasted more than eight hours.
"It was incredible. I think it was probably the most stressful week in my surgical career but also unbelievably positive," Richard Smith, the lead surgeon for the operation, told the UK's Press Association.