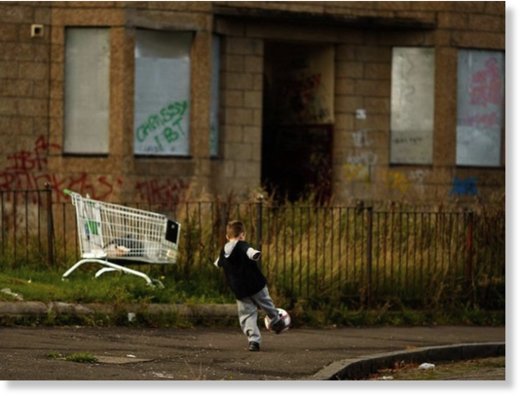 'These small daily hassles of scraping by are evident in changes that build up and affect children's development'
Living in poverty can cause changes to people's DNA that make them more likely to become depressed, anxious and possibly take drugs, according to a ground-breaking new study.
Researchers in the United States found that teenagers from deprived backgrounds tended to undergo changes to a gene that increases the activity of a part of the brain involved in the 'fight or flight' response and panic attacks. This increased activity in the amygdala has been linked to a greater risk of depression.
They also found that a low socio-economic status was associated with low levels of
serotonin
, sometimes referred to as the happiness hormone.
In recent years, studies have shown that not only can genes be changed by the environment and even social interactions, but these 'epigenetic' changes can then be passed on to the next generation.