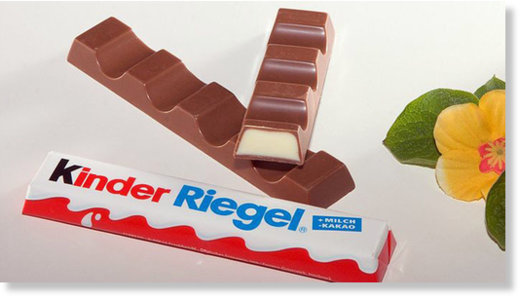 Tests carried out by a German watchdog revealed Kinder chocolate bars and two other brands tested positive for a hazardous cancer-causing substance.
Foodwatch called for Ferrero's Kinder Riegel, Lindt's Fioretto Nougat Minis, and Sun Rice Classic Schokohappen by Rübezahl to be taken off the shelves on Monday after tests found "possible carcinogens."
The sweet treats had been contaminated with "so-called aromatic mineral oils (MOAH)," says Foodwatch, but the manufacturers are allegedly reluctant to recall their products.
"The manufacturer is guilty of gross negligence. Instead of clearing the dangerous candy from the shelves and alerting consumers, they [postulate]... that everything was undertaken legally," said Foodwatch's John Heeg.