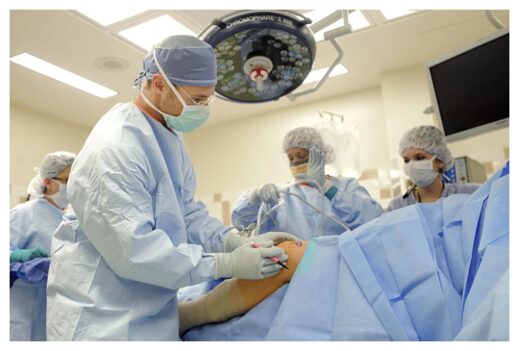 When you take a pharmaceutical drug, you expect it to have undergone rigorous testing to ensure that it's safe and effective. You probably have the same expectations for when you're going under the knife. But surgeries aren't actually required to face that same level of scrutiny. As Dr. Chuck Dinerstein, Medical Director at the American Council on Science and Health,
explained
:
"A new therapy involving a medication requires the approval of the FDA, and that requires evidence that the new drug is at least "non-inferior" to what is already available. Not so for a new surgical technique or device. For my surgical brethren, all we need is a good idea and our "can do" attitude takes over, and we try out a new technique, instrument or operation. Once the novel surgical "treatment" is being used, then we can do those studies, "non-inferior" may be more our opinion than a statistical finding."
So, in a sense, surgeries can be trusted as much as surgeons' and anatomists' expertise can be trusted. For the overwhelming majority of surgical procedures, this works out just fine, but for some, it does not.
The greatest offender may be arthroscopic knee surgery. Performed some
700,000 times per year
in the United States, it is the most popular
orthopedic
surgery. During the procedure, a surgeon makes a small incision over the knee joint, then might remove inflamed tissue, repair a meniscus, or remove bone fragments or cartilage,
among other potential actions
. Unfortunately, two years post-operation, patients
experience little to no benefit in terms of pain or knee function
compared to patients who managed their knee pain more conservatively through actions like weight loss, exercise, and the use of over-the-counter pain medications.