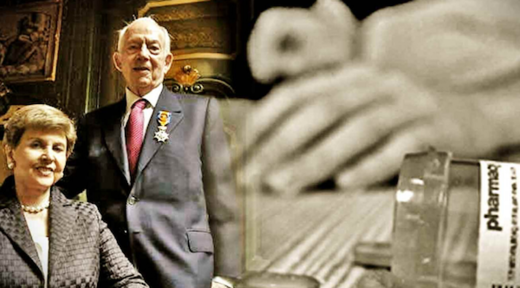 Mundipharma is owned by the billionaire Sackler family, which also owns OxyContin maker Purdue Pharma.
An affiliate of the U.S.-based pharmaceutical company that brought us OxyContin, the blockbuster painkiller blamed for propelling opiate addiction to epidemic proportions, is now seeking to cash in by selling the cure to overdosing on the same drug.
While Purdue Pharma, the major pharma firm owned by the notorious Sackler family, is engulfed in a tidal wave of negative public opinion and lawsuits across the United States, its overseas affiliate Mundipharma has quietly expanded across the globe in a bid to monopolize the market for treating opioid overdoses, the
Associated Press
reports
.