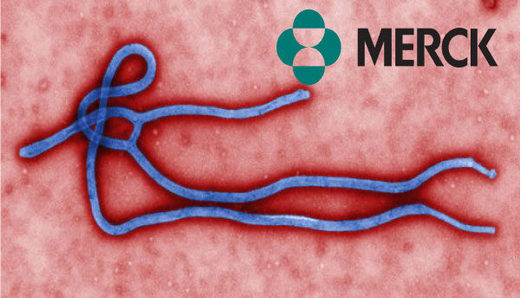 Merck has received the FDA's
fast-tracked approval of a live, genetically modified Ebola vaccine which, according to its vaccine insert, can cause a novel new form of Ebola-type infection, resulting in immunosuppression and possible shedding of live virus to others.
On Dec. 20th, 2019,
Merck announced
it received FDA approval for an Ebola vaccine which contains the virus known as recombinant vesicular stomatitis virus - Zaire Ebola virus (rVSV-ZEBOV), and will be marketed under the name ERVEBO.
The rVSV-ZEBOV is a live, replication-competent virus, produced with the same African green monkey derived Vero cell line Merck used to create the Rotateq vaccine targeting rotavirus infections.
The Vero cell line has been
previously identified to carry
at least two surreptitious simian endogenous retroviruses whose significant risks to human health have not yet been formally evaluated.