Earth Changes
Tetova News
YouTube
Sat, 23 Jan 2021 14:02 UTC
---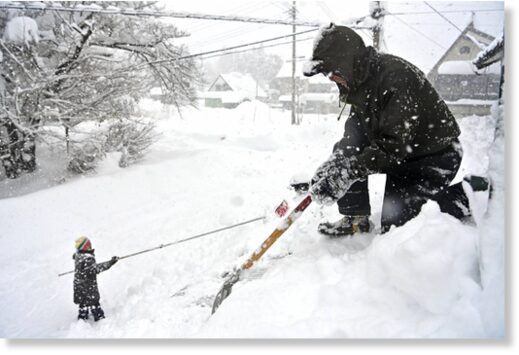 The death toll related to snow shoveling has reached 70 this winter, a Jiji Press tally showed.
Deaths were reported in 10 prefectures — Hokkaido, Aomori, Iwate, Miyagi, Akita, Yamagata, Niigata, Toyama, Ishikawa and Fukui.
People aged 70 or over accounted for 48 of the deaths. In many cases, older people died after falling from a roof while removing snow.
Local officials say that people should avoid clearing snow from the roof by themselves.
---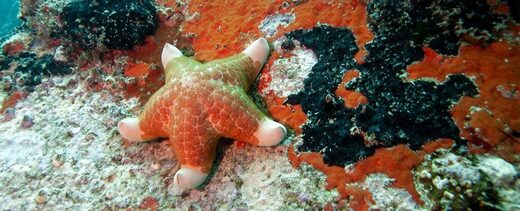 In 2013, the lives of millions of sea stars were mysteriously extinguished. Limbs that were once strong, probing arms searching for sustenance, shrivelled and tore themselves away from the rest of their bodies and melted into a sickly goo.
"There were arms everywhere," ecologist Drew Harvell
told
The Atlantic
's Ed Yong last year. "It looked like a blast zone."
The dismal remains of
these animals, who are usually capable of regenerating their own limbs
, were strewn along the entire West Coast of North America,
in one of the
largest mass wildlife mortality events ever recorded
. Over 20 species of sea stars were perishing.
In some areas, sunflower star (
Pycnopodia helianthoides
) populations dropped by an average of around
90 percent in weeks
, a loss that saw this once common and abundant species vanish from most of its range in just a few years.
Comment:
Mass mortality events caused by algae blooms are in the news more often recently, and the correlation of ocean anoxia with previous extinction level events is likely to be warning sign of what's to come:
Also check out SOTT radio's:
---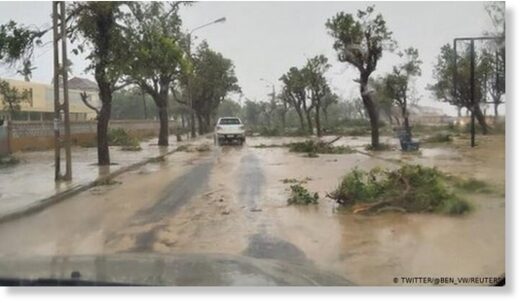 At least nine people died on Saturday after Tropical Cyclone Eloise hit Mozambique in Africa's southeast, bringing rain and
powerful winds of around 130 kilometers (80 miles) per hour.
The victims died in the worst-hit port city of Beira, most of them killed by falling trees, authorities said.
Cars were submerged in water, walls of some low lying buildings collapsed and swathes of land were flooded in the city, posts on social media showed.
The districts of Buzi and Nhamatanda were affected by severe flooding.
Mozambique President Filipe Nyusi is set to travel to the area.
---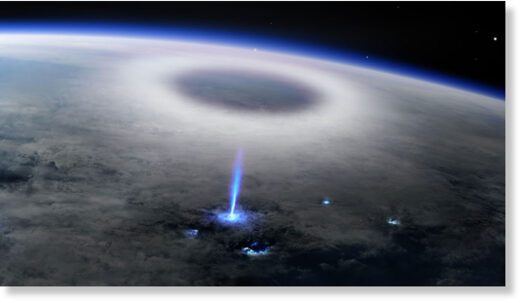 Intense flashes lasted only 10 milliseconds, observers say
A blue jet - a bolt of lightning that shoots upwards from thunderstorm clouds - has been spotted from the
International Space Station.
The phenomenon was spotted by the European Atmosphere-Space Interactions Monitor (ASIM) near the island of Naru in the Pacific Ocean.
In an article published in the science journal
Nature
, astronomers describe seeing five intense blue flashes, each lasting about 10 milliseconds.
Four of the flashes were accompanied by a small pulse of ultraviolet light, which appear as rapidly expanding ring. They are formed by the interaction of electrons, radio waves and the atmosphere and are known as elves (Emissions of Light and Very Low Frequency Perturbations due to Electromagnetic Pulse Sources).
---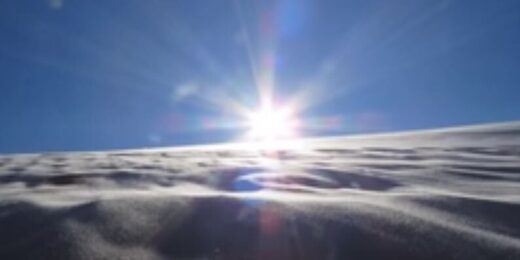 Pods for the homeless in Germany as the E.U gives go ahead to eat worms processed in a factory and calls to change global food production methods. Icy dunescapes in the Sahara Desert.
---
RT
Sun, 24 Jan 2021 01:33 UTC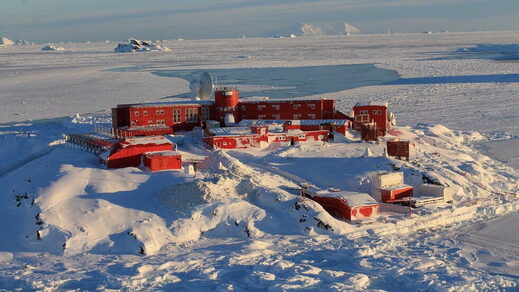 A 7.0-magnitude earthquake and several aftershocks have rattled Chile, triggering panic as authorities issued a nationwide tsunami alert while only seeking to evacuate the country's largest research station in Antarctica.
The strongest of over half a dozen jolts struck South Shetland Islands 216 kilometers northeast of Chile's O'Higgins scientific base at 8:36pm, while another 5.8 quake shook the Chile-Argentina border region close to the capital, Santiago around 30 minutes later.
While the warning was only meant for the coastal regions of Antarctica, people all across Chile received messages urging them to abandon coastal areas due to a tsunami threat, triggering much confusion.
---
Disaster Compilations
YouTube
Sat, 23 Jan 2021 19:03 UTC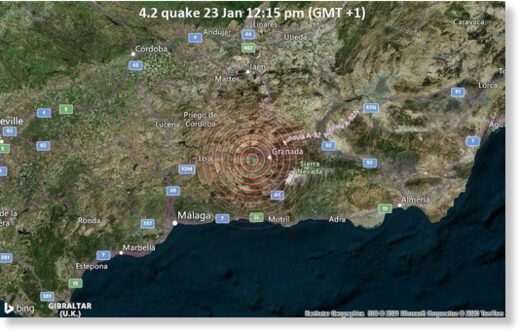 (Translated from Spanish): An earthquake of intensity 4.4 on the Richter scale shook the city of Granada and its metropolitan area at 12:15 pm on Saturday. The earthquake has caused a slight injury and many damages in homes, supermarkets, schools and some heritage elements in the city of Santa Fe, 12 kilometers from the capital, where the earthquake has had its epicenter. According to the National Geographic Institute (IGN), the earthquake occurred five kilometers deep.
Read more (article in Spanish):
https://elpais.com/espana/2021-01-23/...
---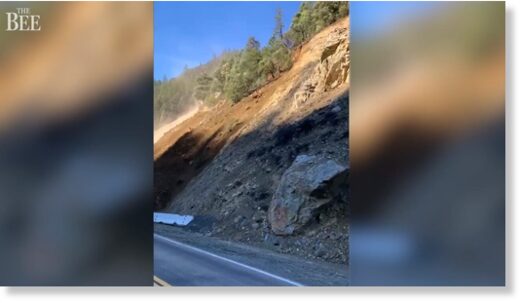 Caltrans crews captured on video a landslide that partially closed a highway in Northern California's Siskiyou County on Tuesday.
In the video shared on on social media, rocks tumble down a slope along Highway 96, four miles west of Happy Camp, and then trees begin to slide down. There's a loud rumbling, and a worker is heard yelling, "It's all coming!" The post calls the slide, which completely covered the section of roadway, "jaw dropping."
This landslide happened near one that happened in the past couple of weeks.
---
START
YouTube
Sat, 23 Jan 2021 14:33 UTC
---