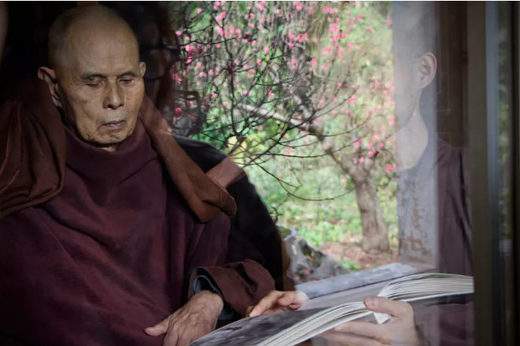 "Letting go is also the practice of letting in, letting your teacher be alive in you," says a senior disciple of the celebrity Buddhist monk and author.
Thich Nhat Hanh has done more than perhaps any Buddhist alive today to articulate and disseminate the core Buddhist teachings of mindfulness, kindness, and compassion to a broad global audience. The Vietnamese monk, who has written more than 100 books, is second only to the Dalai Lama in fame and influence.
Nhat Hanh made his name doing human rights and reconciliation work during the Vietnam War, which led Martin Luther King Jr. to nominate him for a Nobel Prize.