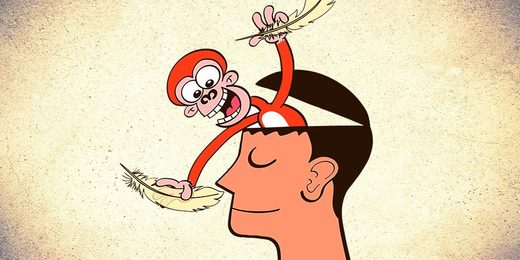 Most people believe relaxing activities are only done in the evenings, and should be grouped in categories, scheduled, or put in an evening "routine," as if it's simply another item to check off your "to-do" list.
The good news? You don't have to wait until the evening to unwind and relax. In fact, you shouldn't. You deserve to feel grounded in your center and a sense of peace all day, not for just a few hours at the end of your day. You shouldn't have to, and you absolutely do not have to and mustn't do so.
It is time to do away with the philosophy that it is only safe to entertain the idea of relaxation at the very end of your day,
after spending the large majority of your waking hours walking through the day scattered, stressed, anxious, drained, ungrounded and thrown about. You deserve more, and there's a way to get there. There is a way to unwind that busy, chaotic monkey mind which owns most of your waking hours and is not aligned with your true nature, or the place deep within where stillness and serenity reside.