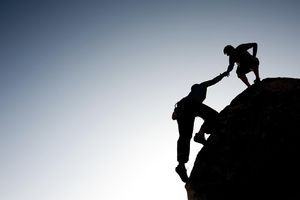 Giving to others just might help people in the treatment of their own aches and anxieties
A German researcher recently identified a gene that appears to promote generosity.
It's not biologically possible to be extremely anxious and extremely giving at the same time, says Dacher Keltner, a professor at University of California-Berkeley.
American scientists are finding that being big-hearted may trigger the brain's pleasure centers.
And Jeff Bell and Jared Douglas Kant are convinced that helping others cope with obsessive-compulsive behaviors made the difference in their own treatment for the disorder.