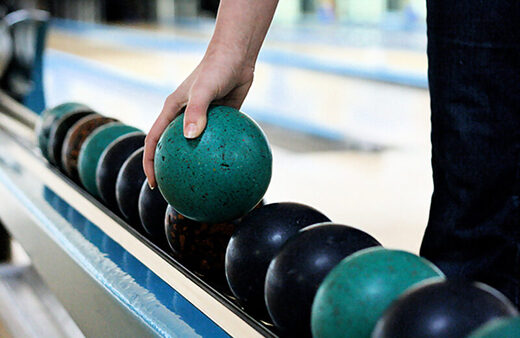 So, as it turns out, before the virtual bowling alley borrowed something from the trackball, the inventors of the trackball borrowed something from the actual bowling alley — specifically, the Canadian variation of it,
called
5-pin bowling.
Unlike the giant hulking rocks that tend to get thrown in American bowling alleys, 5-pin relies on a ball slightly less than 5 inches in diameter — larger than a skee-ball (which is 3 inches in diameter) and roughly the size of the ball used in
duckpin bowling
, but using five pins, instead of 10 (hence the name).
Clearly, this is a fairly novel point about an object that has inspired a lot of other devices that have come since — and its one that hints at its initial creation in the early 1950s. The device is Canadian through and through, a project formulated at the behest of the Royal Canadian Navy by Ferranti Canada, as part of a much larger project — a military information system called Digital Automated Tracking and Resolving, or DATAR.