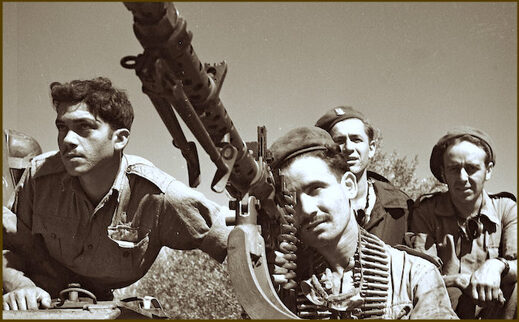 One of the greatest triumphs of Zionism is to have neutralized reaction to its genocidal expulsion of the Palestinians in 1948, the Nakba.
Even after Israel's own "New Historians" exposed the irrefutable facts, in the 1980s, the Western world's fixation on "Israel's right to exist" scarcely budged. Backed by such mantras, Zionists only had to ease back on their beloved version of Israel's "War of Independence" (David versus Goliath, etc.) and make a few concessions to the grim realities of war. They correctly calculated that peoples' hearts were still with the Holocaust survivors, struggling in the fog and fear of a hard-fought war to create a safe haven for the Jewish people. Sensitive souls might shed a few tears over the tragic excesses ("on both sides") but they could cling to Israel's basic goodness and necessity - and still trust it to find a solution to the "plight of the Palestinians."
A good example of this neutralization is Ari Shavit's 2013 book,
My Promised Land: The Triumph and the Tragedy of Israel
, in which he "courageously" confronts painful facts, such as the war crime expressly ordered by Prime Minister David Ben-Gurion and executed by future prime minister Yitzhak Rabin to expel the inhabitants of Lydda (now Lod) in 1948. Shavit admits to himself the truth: "If Zionism was to be, Lydda could not be." In a final
cri de coeur
he declares, "I'll stand by the damned. Because I know that if it wasn't for them, the State of Israel would not have been born."
The book received awards, and rapturous reviews as proof of Israeli sensitivity and moral courage.