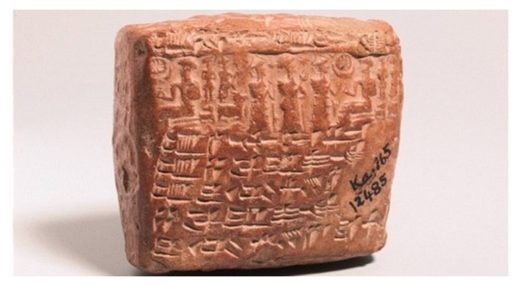 The first diagnosis to determine infertility was made 4,000 years ago, an ancient Assyrian clay tablet discovered by Turkish researchers in central Kayseri province revealed Thursday.
Various researchers from different universities led by Şanlıurfa's Harran University examined a 4,000-year-old Assyrian tablet containing a prenuptial agreement and found out that the first infertility diagnosis was made in central Kayseri province's Kültepe district.
The clay tablet written in cuneiform script discusses infertility and a solution for the issue, which is the inability of a person to reproduce through natural means.
Professor Ahmet Berkız Turp from Harran University's Gynecology and Obstetrics Department told NTV that the clay prenuptial agreements addressed the issue of infertility in Assyrian families.