Comment: This article was originally published by New York Magazine in 1996 under the title 'The Money Plane'.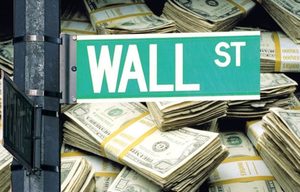 Five nights a week, at least $100 million in crisp new $100 bills is flown from JFK nonstop to Moscow, where it is used to finance the Russian mob's vast and growing international crime syndicate. State and Federal officials believe it is part of a multi-billion-dollar money-laundering operation. The Republic National Bank and the Federal Reserve prefer not to think so.
It's a darkening afternoon. The usual assortment of passengers mills about Gate 14 at John F. Kennedy International Airport, waiting to board Delta Flight 30 nonstop to Moscow: American businessmen prospecting the new Russian capitalism, Russian entrepreneurs returning from investor hunting, expatriates going home to visit family, tourists. One passenger, though, is there only for the nine-hour flight and knows something none of the other passengers knows: that the plane will be carrying 1 million fresh hundred-dollar bills in its belly.
The red, white, and blue Boeing 767 is on the tarmac when, at about 5pm, a cream-colored armored truck drives up. While Delta workers casually go about tossing luggage into the hold, two armed guards begin placing large white canvas bags on a conveyor belt. In the bags are stacks of uncirculated new $100 bills, all still in their Federal Reserve wrappers, dozens to a bag. And there are dozens of bags.
A few minutes later, another armored truck rolls up and unloads another series of even larger bags. In total, this flight will carry about 2,300 pounds of $100 bills, or $100 million.