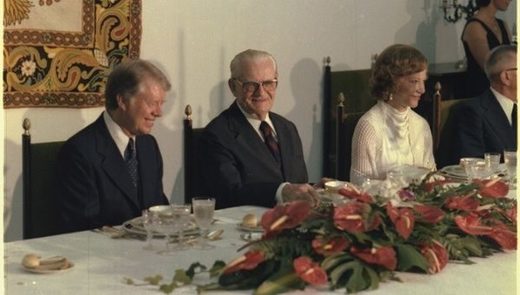 Ernesto Geisel approved summary executions for "dangerous subversive" dissidents in Brazil,
as the CIA quietly watched and approved.
A declassified memo from the U.S. Department of State revealed that Brazilian dictator Ernesto Geisel (1974-1979) approved summary executions of "dangerous subversive" people personally, continuing with the extrajudicial methods of his predecessors.
The document was made public back in 2015, but it wasn't until a few days ago that Matias Spektor, an international relations professor at the Getulio Vargas Foundation (FGV) and a columnist at Brazilian newspaper Folha, found it as part of his research work and posted it on social media, along with a picture of Geisel and Joao Baptista Figueiredo, who later became his successor.
The document narrates a meeting between President Geisel, General Milton Tavares de Souza and General Confucio Danton de Paula Avelino, respectively outgoing and incoming chiefs of the Army Intelligence Center (CIE), along with Figueiredo, who at that time was Chief of the National Intelligence Service (SNI).