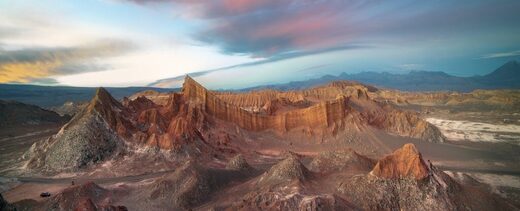 The Atacama Desert has a fearsome reputation. The world's driest non-polar desert, located along the Pacific coast of northern Chile, constitutes a
hyperarid, Mars-like environment
- one so extreme that when it rains in this parched place,
it can bring death instead of life
.
Yet life, even in the Atacama Desert, finds a way. The archaeological record shows that this hyperarid region supported agriculture many hundreds of years ago - crops that somehow thrived to feed the pre-Columbian and
pre-Inca peoples
who once lived here.
"The transition to agriculture began here around 1000 BCE and eventually supported permanent villages and a sizeable regional population,"
a team of researchers, led by bioarchaeologist Francisca Santana-Sagredo from the Pontifical Catholic University of Chile,
writes in a new study
.