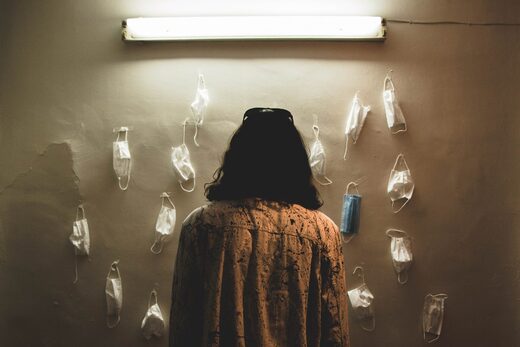 Since the World Health Organization (WHO) declared the COVID-19 global pandemic, many issues have arisen that run contrary to historical precedents and known and practiced public health principles of the last century. This article discusses some of these issues: assumptions made without evidence, the incorrect case definition, PCR diagnostic test problems, the impact of these two factors on morbidity and mortality estimates, school closures, facemasks, lockdowns and their effects on children.
Assumptions about SARS-CoV-2 made without evidence - the creation of panic
Panic has been spread among the general population since the beginning of the pandemic, based on the idea of "asymptomatic transmission". This idea was strongly influenced by a case report in Germany, in which an infection was attributed to contact with an asymptomatic person
(1)
.
Further investigation revealed that this person had actually been sick and had been suppressing her symptoms with medication
(2)
. The original misleading paper was never rectified.
Based on this, and limited case reports from China, the "experts" began to promote the idea that this virus behaves differently to other respiratory viruses.
All prior knowledge indicates that epidemics are not driven by asymptomatic individuals
(
3
,
4
). However, the decision-makers in this epidemic determined that this does not apply to COVID-19 and every single individual we encounter could be an infectious person capable of killing us. This is contrary to conventional reasoning in medicine and public health. Decisions have always been based on prior knowledge, until there is compelling evidence to disprove what we thought we knew. Articles in the literature have found that secondary transmission by asymptomatic individuals is very low (
5
,
6
,
7
). In a cohort study with a very large sample size, no one became infected among 1,174 contacts of 300 asymptomatic subjects who had tested positive for SARS-CoV-2 (
8
).
Another assumption promoted by the "experts" in this epidemic is the idea that the general population would be immunologically "naive" to this virus and thus 100% susceptible to develop the disease. This is again not consistent with previous knowledge about human immunity to viral agents.
Cross-immunity is a well-known fact. It is not reasonable to assume that the entire population is immunologically susceptible to SARS-CoV-2, when in fact it is very likely that many individuals have at least partial immunity to the virus due to prior infection with similar viruses or agents with similar antigenic properties.
There are several studies showing that individuals have immunity to SARS-CoV-2 by T-Cell mediated mechanisms (
9
,
10
,
11
,
12
,
13
).