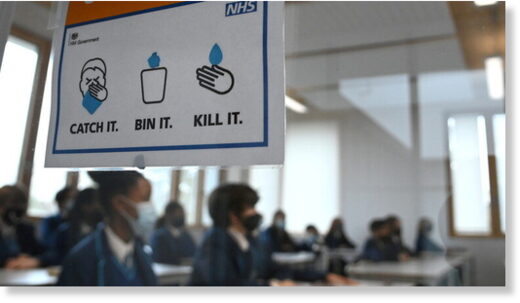 A British boarding school has asked pupils to wear a yellow badge if they are exempt from a face mask mandate introduced in classrooms and corridors following a rise in Covid-19 cases.
In a letter to parents, David Jackson, the headmaster of Farringtons School in Kent, said the institution had decided to reintroduce the compulsory wearing of face masks in classrooms and other confined areas within the senior school.
The measures would be in place "until further notice" amid the increasing number of Covid-19 cases. Jackson added that students exempt from the public school's rules on masks would be asked to "wear a yellow badge to indicate this."
The move has come under fire from a parent group who claimed that the Kent school, which charges £34,050 ($45,500) per year for boarders, has made a "deeply inappropriate" request by asking students to wear yellow badges.