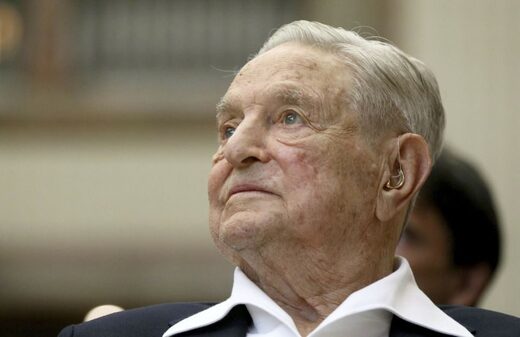 After facing strong condemnation, a Hungarian commissioner on Sunday begrudgingly retracted an article comparing American-Hungarian billionaire and philanthropist George Soros, a staunch critic of Hungary's government, to Adolf Hitler and the Nazis.
"Europe is George Soros' gas chamber," Szilard Demeter, ministerial commissioner and head of the Petofi Literary Museum in Budapest, wrote in an opinion Saturday in the pro-government Origo media outlet. "Poison gas flows from the capsule of a multicultural open society, which is deadly to the European way of life."
The comments drew outrage from Hungary's Jewish community, including the Unified Hungarian Jewish Congregation, which called the article "tasteless" and "unforgivable."