In a new phase of a multi-year cover-up, the OPCW has accused Syria of a chemical attack in Douma. But to make the case, the OPCW breaks its own rules and offers an argument that its own findings undermine.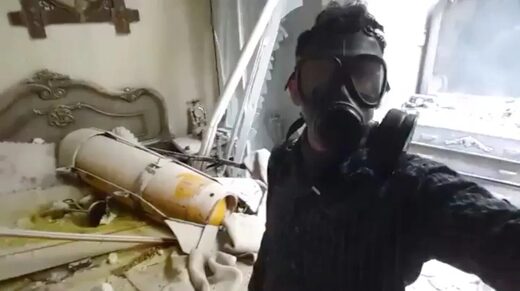 In the latest chapter of an international cover-up scandal, the Organisation for the Prohibition of Chemical Weapons (OPCW) has
directly accused
Syria of committing a deadly chemical attack in the town of Douma.
A new report
from the chemical watchdog's Investigation and Identification Team (IIT) alleges that Syrian forces dropped two chlorine gas cylinders and killed 43 civilians on April 7, 2018.
The report received an immediate and
unequivocal endorsement
from the US Department of State, the British Foreign Office and French Foreign Ministry - the diplomatic branches of the countries that rushed to bomb Syria in response to the events in Douma.
The IIT's conclusion follows years of refusal by OPCW leaders to account for the suppression of the Douma probe's initial findings.
The
OPCW's first report
, finalized in June 2018 by a separate Fact-Finding Mission (FFM), raised doubts that a chemical attack occurred in Douma. It also left open the possibility that the incident was staged, presumably by insurgents who controlled the area at the time.
Leaked documents
reveal that this
original report was doctored
, and, along with other
critical material
, concealed from public view. The following month, a delegation of US officials
lobbied the FFM team to conclude
that chlorine gas was used as a weapon in Douma and that the Syrian government was responsible. A follow-up report,
released in March 2019
, omitted the original's key findings and endorsed the US-led narrative of a chlorine attack.