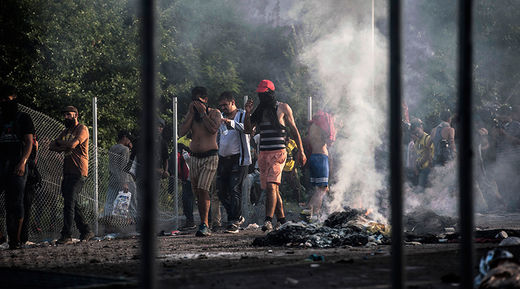 Hungary detained 29 asylum seekers in clashes at the Hungarian-Serbian border on Wednesday. Among them was "an identified terrorist," according to a PM security aide.
Gyorgy Bakondi, a security adviser to Hungarian Prime Minister Viktor Orban, said that 20 police officers were injured in the violence after refugees and migrants broke through a razor wire fence on the border between the Hungarian town of Roszke and Horgos in Serbia on Wednesday.
Twenty-nine people were detained, said Bakondi who added that "police also captured an identified terrorist."