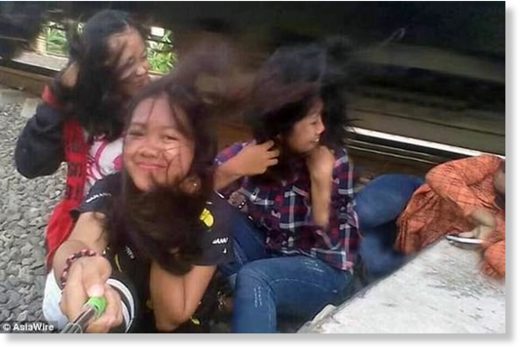 A teenage girl miraculously survived being hit by a train as she posed for a selfie with her friends in Indonesia.
Ely Hayati, 16, had been walking by the railway tracks with her three friends when they decided to pose for a picture and one of them got their selfie stick out.
One photo shows the moment she is struck, and show her friends laughing during the split second before they realise she has been hit.
Her three friends are still smiling, as Ms Hayati lies injured with her skull cracked open behind them, next to the speeding train.
The girls said their friend had been standing behind them, but went flying as a result of a heavy collision.