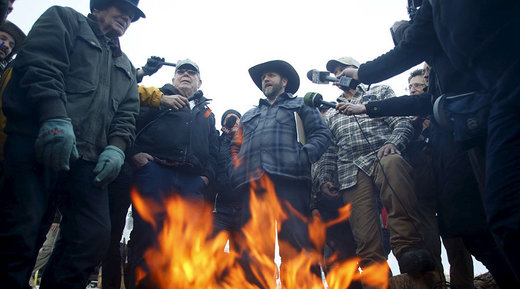 Conflicting information is emerging over what happened after a well-known member of the militia group occupying a nature preserve in Oregon died in a shootout with federal agents. The group's spokesman had tried to run a roadblock before he was killed.
Robert "LaVoy" Finicum, a member of the group occupying the Malheur National Wildlife Refuge since January 2, died Tuesday evening after a confrontation with federal law enforcement at a roadblock north of Burns, Oregon.
According to Victoria Sharps, a young woman who was in Finicum's truck, the rancher had his hands in the air when he was shot.