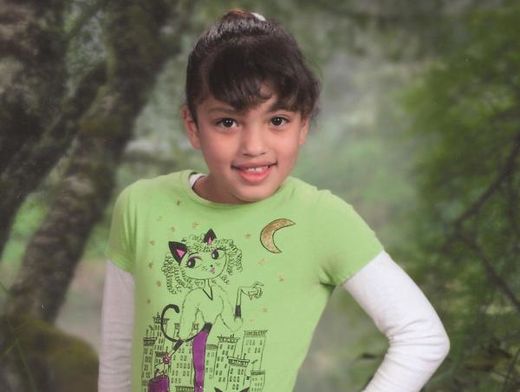 The mother of an 8-year-old Native American girl is suing police who maintain that they were justified in using a taser on the child. The family lives in Pierre, South Dakota and belong to the Rosebud Sioux community. Four police officers decided that this young girl who had a small paring knife was "a danger to herself," requiring them to taser her.
But her mother says that the officers should have used non-violent means to neutralize the threat they believed the 70-pound girl posed. It all happened back in October of 2013, but since then family members have obtained attorneys Dana Hanna and Patrick Duffy and their tribe has released public statements against the incident of irrational police brutality.
"Within seconds," the officer's electroshock weapon discharged snares into the chest of the 70-pound girl, the lawsuit reads.
"
The force of the electricity shot through her body, lifted her, and threw her against a wall.
After the officers had stunned (the girl) into high voltage submission, they pulled the fish-hook like Taser darts from her chest, gave her emergency medical attention, bandaged the holes left by the razor-sharp hooks, and called the ambulance."
Pierre Police Chief Bob Granpre, however, says that the police acted properly, and a
two-month long investigate
claims the same thing (
PDF
).