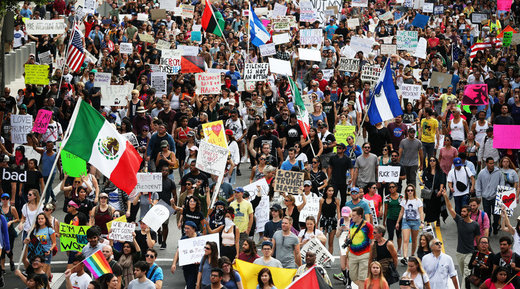 Turkey has issued a travel warning to its citizens in the US, urging them to stay away from the ongoing protests against Donald Trump's win in the American presidential election.
The country's foreign ministry urged the Turks to avoid the rallies, undertake necessary security measures at home and work, as well as immediately inform the police in the case that they might become victims of racist abuse or an attack.
The special alert applies to New York, Chicago, Philadelphia, Miami, Los Angeles, Seattle, Oakland and Portland, where one person was injured in an armed attack on Saturday.