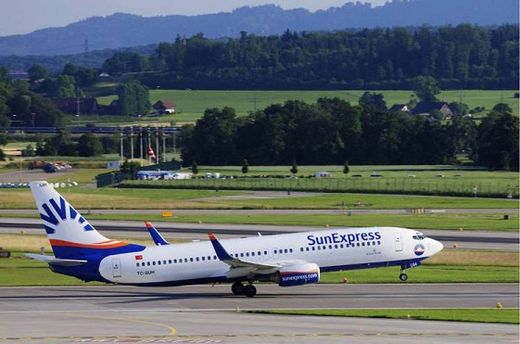 A pilot was forced to make an emergency landing after a drunk Irishman reportedly took off his clothes, swung his penis around and even demanded sex with a flight attendant.
The Sun Express flight from Dublin to Turkey was forced to land in Belgrade, Serbia due to altercations between the man and flight staff.
Fellow passengers reported that the man's friends cheered him throughout the incident.
A Serbian Interior Ministry spokesman said the 'Irish citizen... was visibly intoxicated, aggressive and very rude.