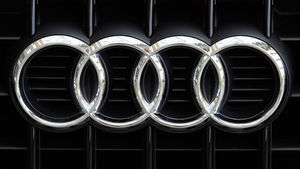 The German car manufacturer
Audi's predecessor company used slave labor forcing more than 3,700 concentration camp inmates to work under inhumane conditions during the Nazi rule
, according to a new study commissioned by Audi as cited by the German press.
The study based on Audi's archives and compiled by historians Martin Kukowski and Rudolf Boch, reveals that the Auto Union's management, the company that evolved into Audi, had very close ties with Nazi leaders. The research was
published
on Monday under the name
"Wartime Economy and Labor Deployment by Auto Union AG Chemnitz during World War II."
The historians discovered that the Nazi SS defence corps built seven labor camps for the sole benefit of the carmaker, dpa news agency reported adding that more than 3,700 concentration camp inmates were forced to work for the Auto union.
The study stressed that the car manufacturer's management bears
"moral responsibility"
for the conditions at the plant near the Flossenbürg concentration camp in the southern state of Bavaria. It noted that 18,000 prisoners were used for slave labor in the camp and 4,500 died, according to dpa.