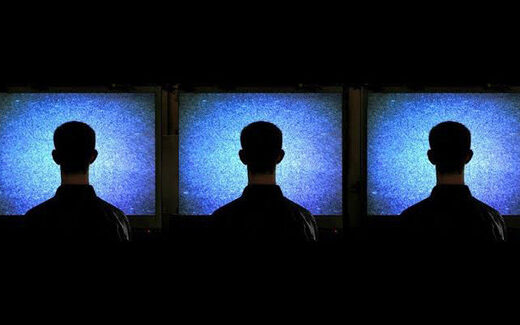 I wrote this piece in 2012, in the wake of the Sandy Hook shooting. I re-post it now, because it equally applies to the Orlando shooting.
No, I'm not talking about the flicker of the television picture. I'm talking about an on-off switch that controls information conveyed to the television audience.
The Sandy Hook school murders provide an example.
First of all, elite media coverage of this tragedy has one goal: to provide an expanding narrative of what happened. It's a story. It has a plot.
In order to tell the story, there has to be a source of information. The topflight television anchors are getting their information from...where?
Their junior reporters? Not really. Ultimately, the information is coming from the police, and secondarily from local officials.
In other words, very little actual journalism is happening. The media anchors are absorbing, arranging, and broadcasting details given to them by the police investigators.