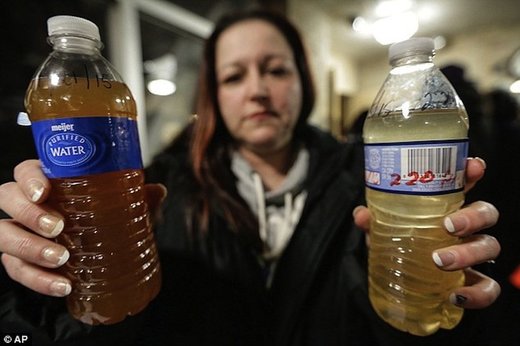 "The City of Flint has experienced a Manmade disaster,"
said
the city's mayor Monday evening, as she
declared
a state of emergency over evidently staggering levels of lead in the city's tap water. Mayor Karen M. Weaver has requested federal assistance to deal with the fallout from over a year's worth of tainted water delivered to Flint residents and, allegedly, falsely declared safe by government officials.
In September, news
broke
that lead contamination was on the rise in Flint. Dr. Mona Hanna-Attisha of the Hurley Medical Center
concluded
that since the water supply switched from the Detroit system to Flint River in April 2014, the number of infants and children with elevated levels of lead in their blood had doubled, from 2.1% to 4%. While the rise seems small, it is statistically significant. Even so, Attisha
warned
: "My research shows that lead levels have gone up. I cannot say it's from the water. But that's, you know, the thing that has happened."