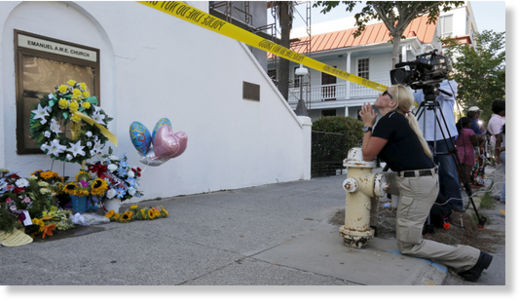 Dylann Roof has been charged with nine counts of murder and possession of a firearm during the commission of a violent crime, according to police. He confessed to killing nine people at a Charleston church on Friday, according to officials cited by CNN.
Police made the announcement in a Friday Twitter post, adding that Roof's bond hearing will take place at 2 p.m. local time on Friday.
Roof reportedly said he wanted to start a race war.
The 21-year-old was arrested by authorities in Shelby, North Carolina, on Thursday, following the tragic shooting which left six women and three men dead.
The .45-caliber handgun used in the attack was apparently purchased by Roof in Charleston in April. Previous reports stated that the gun was a birthday gift from his father. However, his grandfather stated that Roof was merely given "birthday money," and that his family didn't know what he used it for.