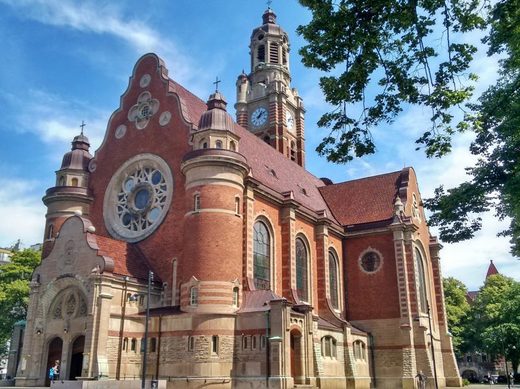 The obsession of many Western Christian leaders with "inclusivity" has brought sexual politics and its activists into the church,
turning off many seeking a simple solution to their faith, not depictions of gay sex on the altar.
The decline in membership of the Church of Sweden should accelerate this Advent thanks to one place of worship in Malmo deciding it needed to enhance its woke credentials despite the risk of upsetting Christians elsewhere.
On the first day of the Christmas season, and try not to simply raise your eyebrows yet, it chose to unveil its new altarpiece, a homoerotic painting depicting black and white gays and lesbians cavorting naked. Oh, and the work is by Elisabeth Ohlson Wallin, herself a lesbian in case there was any doubt about her allegiances.
Of course the Church of Sweden thinks this is brilliant.
Maybe that partly explains why in 1972 around 95 percent of Swedes belonged to the church, while only 57 per cent identified with it last year
.
Church leaders extoll the virtues of the new altarpiece as a sign of inclusion, allowing more people to identify their position within this particular branch of Christianity.