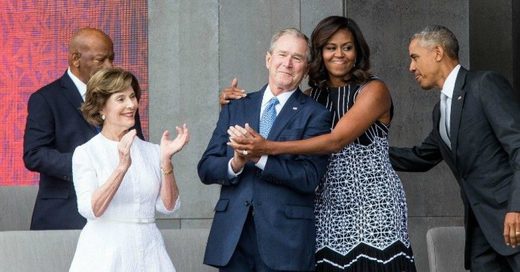 My husband, a child of divorce, texted me after hearing Michelle Obama compare the Trump presidency to spending time with a divorced dad: "I had many great times with my dad; but they weren't always fun, and I never got sick."
Obama announced at a London event to a room full of laughter
, "We come from a broken family. We're a teenager. ... Sometimes, you spend weekends with divorced dad. That feels like it's fun, but then, you get sick."
Obama just over-generalized divorced dads as frivolous parents who put their own selfish desires above their children's health.
Not only is that a malicious lie, implicit in the statement is the assumption that mothers, not fathers, are the "real" parents who meet children's needs.