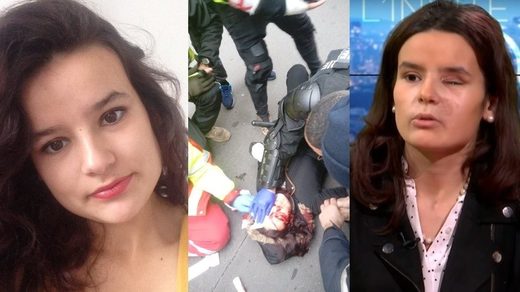 France gathered for the 15th week of Gilets Jaunes protests, with the injury toll of the worst civil unrest in decades now resembling that of a small war. Yet despite pleas from victims, Emmanuel Macron is tightening the screws.
"This is not normal. We are in France, one of the oldest and best democracies in the world," says Fiorina Jacob Lignier, who lost her eye at a demonstration in Paris on December 8. "We usually condemn from afar other countries where this occurs, that this is happening here is unbelievable."
Lignier, a 20-year-old philosophy student, traveled from the northern city of Amiens to march on the Champs-Elysees to protest against fuel taxes with her boyfriend, Jacob Maxime.
He told RT that they were marching with a column of peaceful demonstrators, when a group of masked radicals began to vandalize a shopfront more than 50 yards away.