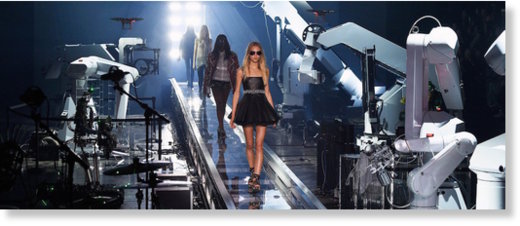 Robots dominated New York Fashion Week, but not all of them behaved themselves.
Michael Kors used the Double robot camera for its installation at Refinery29's 29 Rooms event held to coincide with NYFW in the Bushwick neighborhood of Brooklyn. The luxury designer re-created a digital street at 29 Rooms complete with shops and flowers and the robot camera—controlled by an individual user's iPad— was at the center of the action. The robot camera was designed to follow people entering the Michael Kors installation.
But the Double robot was disabled after it kept bumping into people and signs, a Michael Kors source told
Heat Street
.