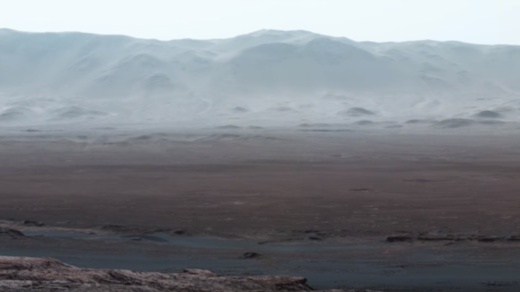 NASA's Mars Rover
Curiosity
has sent a fresh update, and it appears the science-lab-on-wheels has been busy acting like a tourist, snapping selfies at famous sites and taking stunning panoramic photos of the Martian landscape.
The rover, which is part of NASA's Mars Science Laboratory mission, sends back raw images of what it encounters based on commands sent from the mission team.
The latest batch of photos shows the dusty robot posing for a selfie on Vera Rubin ridge which it's been investigating for the past few months in a bid to establish whether Mars is, or ever was, capable of supporting life.
In the background of the picture, the 3.4 mile high Mount Sharp can be seen just behind
Curiosity's
head.