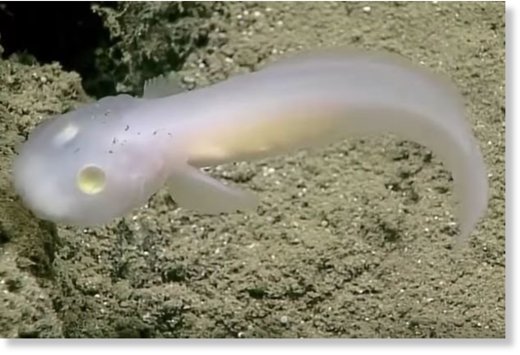 An incredibly rare 'ghost fish' has been seen alive for the first time ever.
The ethereal deep ocean dweller, measuring just 10cm long, has never before been spotted by researchers, let alone caught on camera.
It lives in the murky depths of the sea - 2km below the surface.
The odd-looking fish is pale, with almost translucent skin and bulbous, glowing eyes.
It is thought to belong to the Aphyonidae family.
Some think the scaly creatures looks like Falcor, the dragon from the cult 1984 movie, 'The NeverEnding Story'.