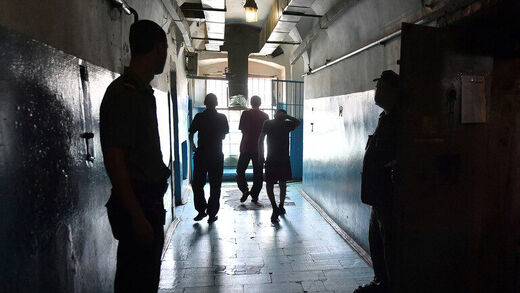 Sergey Grivko has proposed the idea for parliamentary consideration, suggesting inmates could have their sentences shortened.
Ukrainian lawmaker Sergey Grivko has suggested using the country's prison population as a source of electricity. According to the MP from the ruling Servant of the People party,
inmates could use bicycle generators in exchange for shortened jail terms.
In a Facebook post, Grivko revealed that he had "one of my creative bills registered" for consideration by the country's parliament, TASS reported on Tuesday. He explained that he was aiming to
"motivate 50,000 inmates to generate electricity with the help of bicycle generators."
The lawmaker suggested rewarding prisoners by shortening their terms by one month each year.
The unconventional plan would prove to Ukrainian society that alternative ways exist of "filling the country's power grid," he claimed.
Grivko also suggested that gyms could double up as power generation facilities.
Last month, the head of the Ukrainian national power company Ukrenergo, Vladimir Kudritsky, warned that it would be impossible to repair all the facilities damaged during the conflict with Russia before the advent of cold weather. He estimated that anywhere between a third and a half of the country's generation facilities have been destroyed by Russian strikes.
The Ukrainian media has quoted energy sector representatives as predicting massive power outages in the coming winter, even in the absence of renewed strikes by Moscow. They have cited the nation's already battered grid, which will be entering the cold season in much worse shape than last year.