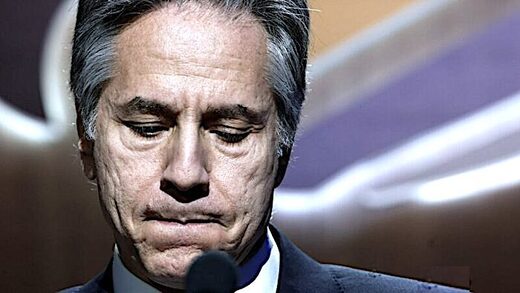 Rep. Michael McCaul (R-TX), the chairman of the House Foreign Affairs Committee, was finally able to see
a long sought-after 2021 cable from diplomats warning the Biden administration about the situation of Afghanistan that was ignored,
according to Just the News
. The chairman and the committee's highest-ranking Democrat Representative Greg Meeks (D-NY) managed to obtain a reading of the cable after much evasion by the Department of State. The Texan chairman had to warn the Secretary of State Anthony Blinken that he risked being found in contempt of Congress after ignoring a subpoena for the document.
Representative McCaul proclaimed:
"The dissenters [in the cable] were absolutely right about everything they said...And it was a warning to the administration about what was going to happen and what they needed to do. [The dissenters] deserve a medal...Unfortunately, the administration didn't heed all their warnings and we got what we got."
Previously when McCaul subpoenaed the document he made reference to the disastrous withdrawal from Afghanistan. He declared:
"The American people deserve answers as to how this tragedy unfolded, and why 13 U.S. service members lost their lives,"
referring to the August 2021 suicide bombing at the Kabul airport during the Afghan withdrawal that killed 13 U.S. troops and at least 170 Afghan civilians.
When interviewed by CNN he further said:
"My impressions [are that]...the embassy officials got the scenario right. They were warning the administration about...what was getting ready to happen in Afghanistan if certain actions were not taken. Sadly I don't think the administration really listened to what they were saying and it ended in this disastrous evacuation that we saw in mid-October [sic-August?]..."
McCaul's fight with the State Department continues as he
wants
all committee members to be able to view the cable.
McCaul has also so far paused but not canceled a resolution holding Blinken in contempt.
The ranking Democrat of the foreign affairs committee, Mr. Meeks, claims that the cable does not say anything "that we didn't know." He described the situation in the following terms:
"[t]here was a dissent cable, there was a reply and action that was being done. Hopefully that puts to rest this whole thing about having a subpoena and the president is hiding something or whatever it is. That should be put to rest."
One would wonder why the fight over the production of this material by Antony Blinken if it were merely a routine matter.
At the very least the material constitutes embarrassing material for the Secretary of State who appears to have ignored good advice resulting in a humiliating withdrawal.
So bad was the imagery from that withdrawal that
Blinken appeared before the media
to denounce
comparisons
being made to the American evacuation of Saigon in Vietnam.