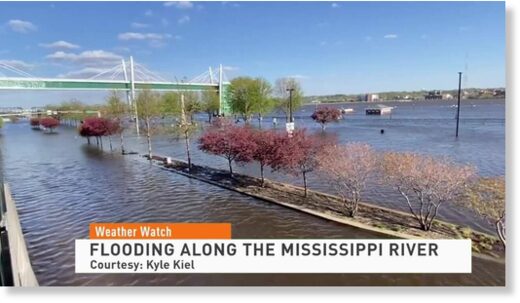 Parts of the Upper Midwest flooded after the Mississippi River overflowed due to a stint of heavy snow followed by extreme heat.
After rapidly overflowing its banks and pouring into homes and businesses along its upper reaches, the Mississippi River has crested in much of the Upper Midwest, easing fears of a record disaster, even though
major flooding is forecast to continue in the region through mid-May.
The river was peaking Wednesday at Dam 17, just north of New Boston, Illinois, said Mike Welvaert, a service coordination hydrologist with the North Central River Forecast Center. "We're looking for the crest between Keokuk (Iowa) and St. Louis over the next two to three days."