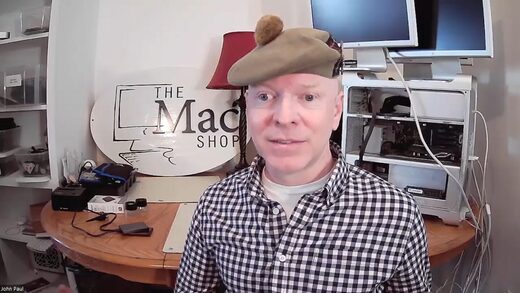 The president's son claims that repair shop owner John Paul Mac Issac illicitly distributed his personal data.
Hunter Biden has filed a countersuit against John Paul Mac Isaac, the computer repair shop owner who turned a laptop belonging to the president's son over to authorities and members of the press.
The lawsuit claims that Isaac illicitly distributed Hunter Biden's personal data and accuses him of six counts of invasion of privacy.
READ THE COUNTERSUIT
The counterclaim was filed on Friday in a
Delaware district court
.
In 2020, Isaac said a man who he believed to be Hunter Biden dropped off three laptops at his store in April 2019, only one of which was salvageable. While repairing the laptop, Isaac said he discovered disturbing material.
The customer did not return for the laptop within 90 days, and Isaac could not get in touch with him.
Isaac said he first searched the emails
by keyword in June or July 2019.
According to Isaac's account, the FBI first made a forensic copy of the laptop, then returned weeks later with a subpoena and confiscated it.
When he
stopped hearing from the FBI
, Isaac said he contacted several members of Congress, who did not respond. At that point, his intermediary reached out to Rudy Giuliani's attorney, Robert Costello.
Hunter Biden seemingly admitted
that the laptop belongs to him in a February 2023 letter from his lawyers.
Biden's attorney, Abbe Lowell, wrote letters to the Justice Department and the Delaware attorney general on Feb. 1 calling for investigations into Steve Bannon, Giuliani and Isaac.
Biden's lawyers also sent cease-and-desist letters to others who obtained and disseminated the laptop's contents.