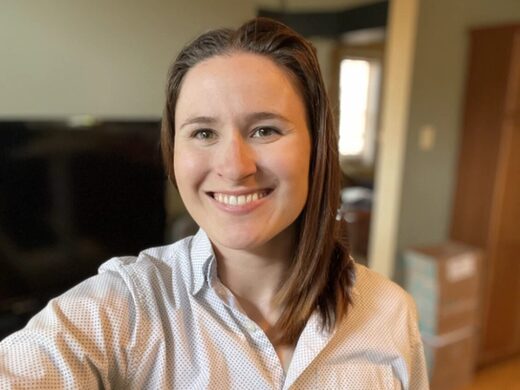 Teaching is now a political act that involves indoctrinating children instead of educating them.
A teacher still battling her school board two years after a Facebook post about the culture war in classrooms landed her in hot water says people need to wake up to the woke revolution happening in education.
Teaching is now a political act that involves indoctrinating children instead of educating them, said Chanel Pfahl, in an interview with the
National Post
. "There's a lot of reason to be afraid. We are in a kind of cultural revolution and people really do need to pay attention."
Pfahl is another example of a professional caught up in the disciplinary machinery for speaking out against a controversial ideology, in her case, critical race theory (CRT).
Last week, Jim McMurtry, a teacher of 40 years with a master's degree in the history of education and a doctorate in the philosophy of education with a specialty in Indigenous history,
was fired
by the Abbotsford School District. His crime was to tell Grade 12 students in Abbotsford, B.C., that most children in Indian residential schools died from tuberculosis and other diseases.
Psychologist Jordan Peterson
has been threatened
with a re-education program by the College of Psychologists of Ontario for a number of tweets, including some criticizing Prime Minister Justin Trudeau.
Pfahl came to the attention of the disciplinarians after she wrote a post on a private Facebook page for teachers. Pfahl, 30, who was teaching in Barrie, Ont., wrote:
"Kids aren't in school to be indoctrinated with critical race theory. Schools should be non partisan. Focus on modeling kindness to everyone and speak out against any form of discrimination you see. This includes the antiracist movements (i.e. all white people are racist, etc.)"
Critical race theory is a four-decade-old concept whose core idea is that racism is structurally embedded in institutions, such as government, education, the media and the legal system. But critics argue it is also used to promote the idea of white people being inherently racist oppressors and Black people as perpetual victims.
Pfahl also posted a speech by Kemi Badenoch, a woman of colour who was serving as Britain's minister for women and equalities, in which she argued that CRT is a "dangerous trend" and an ideology that "sees my Blackness as victimhood and their whiteness as oppression." The government "does not want to see teachers teaching their pupils about white privilege and inherited racial guilt," said Badenoch.
Following Pfahl's posting, a fellow teacher filed a complaint. Shortly afterwards, in March 2021, the school board suspended her for a week without pay. She is still fighting that suspension.
A complaint was also made to the Ontario College of Teachers, which launched an investigation in March 2022. A finding of guilt by the college would have threatened Pfahl's teaching licence. However, in February, the college decided to caution Pfahl, rather than suspending her.
"It was essentially just a warning not to make political comments online and just teach the curriculum and shut up," said Pfahl, who is not teaching presently because of a medical condition. "I didn't have to agree to anything. I didn't have to admit to any wrongdoing, which I wouldn't have done anyway."
Pfahl's real crime was to put her head over the parapet and disagree with current orthodoxy.
"I was essentially accused of a thought crime by a teacher I had never met, by saying I didn't want to indoctrinate kids with critical race theory. I was basically outing myself as someone who doesn't agree with politically biased lessons in school and that is no longer an accepted view in our education system," she said.
"I believe education should be about teaching kids the facts and encouraging them to consider the problems from various perspectives."
Pfahl believes there is a divide between teachers who have bought into woke culture and those who haven't but are afraid to speak out.
"There's an illiberal ideology that's been gaining traction for the last couple of decades and sped up in the last few years. The only acceptable philosophy nowadays among teachers is that teaching is a political act and that inculcating children with social justice values that stem from this illiberal ideology is not only justified but it's necessary.
"Teachers can't speak their mind unless they want to risk their jobs, which most don't want to do," she said. "I think there's something really important in speaking the truth and I hope that more people start to speak the truth."
While Pfahl is "terrified of the authoritarian turn that has happened in schools and also in other institutions," she is also hopeful.
"I do see that people are waking up. It's becoming easier to disagree with this stuff when you're in a group of friends or a group of strangers. I've noticed people are getting tired of it, they're getting tired of hearing about racism constantly and transphobia. They're tired of being lectured, they just want to move on and treat everyone equally," she said.
"It will be interesting to see what happens but I do believe we need to remain hopeful."