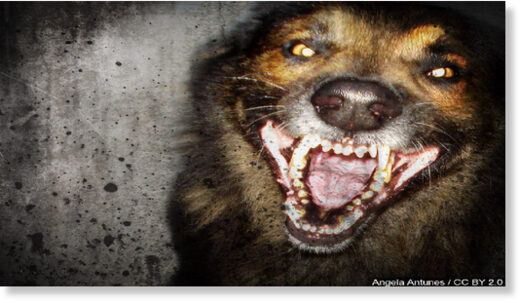 In a shocking incident a two-year-old girl lost her life after bitten by three to four dogs in Gujarat's Surat. The toddler received 30 to 40 dog bites.
The deceased girl was the daughter of daily wage labourers. The incident happened on February 19 when the couple were out for work. The father said he rushed to his home after getting the information that his daughter was attacked by 3-4 dogs.
The girl was admitted to a government hospital by her father. The girl's family stay in labour colony near Diamond Bourse in Khajod area.
A doctor said that the girl had 30-40 dog bite marks all over her body. The doctors of the government hospital had carried out a minor operation, however, after three days of treatment, she succumbed.
Mayor Hemaliben Boghawala was quoted by IANS saying that the Surat Municipal Corporation has given a contract to a non-government hospital for sterlisation of dogs and daily 30 dogs have been sterilised.
A similar incident was reported from Hyderabad where a four-year-old boy was mauled to death by stray dogs on February 19 in Bagh Amberpet area of the city.
The incident was recorded on a CCTV camera wherein the dogs were seen biting and dragging the boy on the road.
In the CCTV footage, the three are seen surrounding and attacking the child. Initially, the kid tries to run away but the dogs overpower him bite him all over the body.
In another incident, a 4-year-old boy was attacked by dogs when he was playing outside his house in Maruti Nagar, Chaitanyapuri, Hyderabad. Fortunately, the boy was rescued by his family on time.