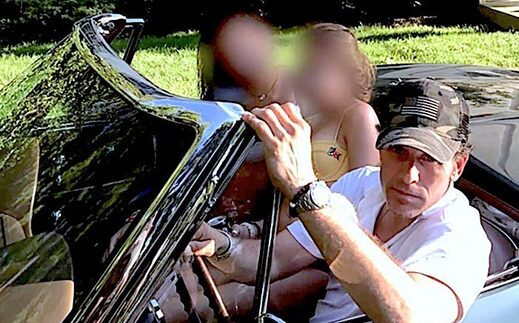 A newly revealed email is raising serious questions about Hunter Biden's business dealings and what kind of access he had to classified information.
Joe Biden is currently embroiled in a scandal surrounding his illegal possession of classified materials going back to his days in the US Senate.
The email in question dates to 2011.
The New York Post
has the report.
Documents dating back to 2011 on his notorious "laptop from hell" showed
Hunter offered to sell intelligence on Russian oligarchs to the US aluminum firm Alcoa Inc. for $55,000,
according to
The Post's
exclusive October 2021 report.
As his father served as former President Barack Obama's second-in-command, Hunter Biden offered to provide a "statistical analysis of political and corporate risks, elite networks associated with Oleg Deripaska, the Russian CEO of Basic Element company and United company RUSAL," which had just signed a metal supply agreement with Alcoa.
Hunter Biden also offered the company a "list of elites of similar rank in Russia, map of [Deripaska's] networks based on frequency of interaction with selected elites and countries."
The deeply detailed proposal has come under sharp scrutiny
given recent revelations that Hunter Biden had access to the Delaware lake-front home where
secret papers from his father's time as vice president
were discovered in a garage, basement and library — combined with Republicans taking control of the House of Representatives.
The obvious question is how Hunter Biden had detailed intelligence on Russian oligarchs,
including a map of Oleg Deripaska's networks.
That's the kind of thing a normal American would not have, no matter how connected. On the contrary,
it's the kind of information that would take a government intelligence apparatus to produce and that you'd find in classified intelligence briefings.
Who got classified intelligence briefings and took them, storing them in the same house Hunter Biden was living in? That would be Joe Biden. So yeah, this looks really, really bad.
The email sent to the aluminum company is also not the only suspicious one either. As RedState reported previously,
there's another email
sent right before Hunter Biden joined the board of Ukrainian gas company Burisma making $83,000 a month.
It contained a 22-point assessment full of detailed information on Russian operations in the Donetsk region.
Again, where did Hunter Biden get that information? Are we to believe a drug-addled degenerate was actually running some kind of legal intelligence ring? Occam's razor says that's unlikely. Rather,
the most likely explanation is that he got it from his father,
who just so happened to be scattering classified information all over his homes and offices. If that information got to Hunter Biden, it would then be a question of whether Joe Biden told him or if his son just went through his things unbeknownst.
House Republicans are already gearing up to dive deep into all this, but it shouldn't just be on a political body to handle. The DOJ needs to take this seriously. Betting that they will is probably a sucker's play, though.