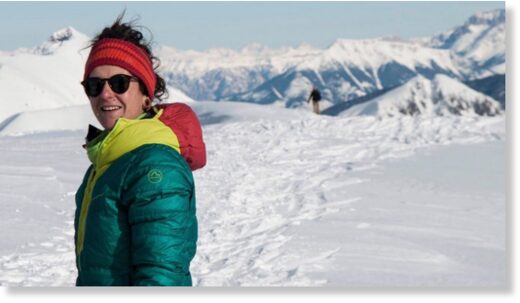 A keen mountain climber who narrowly avoided death in a snow-slip last year has died in an avalanche in Italy.
Arianna Sittoni was swept to her death by an avalanche in the Lagorai mountain chain in Val Orsera, Trentino Province, on Tuesday.
The 30-year-old, who lived in Viarago, had gone to practise ski mountaineering with guide Guido Trevisan, 46 when tragedy struck.
Arianna was completely submerged as a result of the avalanche, while Guido was left with a pocket of air underneath the snow.
He was conscious when he was rescued and taken to hospital with a broken leg. His condition is reported to be serious but not life-threatening.
Arianna had taken to social media in July last year to reveal that she had been climbing not far from where a serac collapsed on Mt Marmolada, triggering an avalanche that killed 11.
She wrote: "We were right there, south of Marmolada, completely unaware.
"We climbed the mountain face while, on the other side, an enormous icecap was detaching, taking everything and everyone with it, so near but so far."
Hauntingly, she added: "The mountain cannot be tamed. Sometimes you're just in the wrong place at the wrong time."
Guido is originally from Venice but lives in Viarago. He managed the Pian dei Fiacconi refuge, which was devastated by an avalanche in December 2020.
Friends have been paying their tributes online to Arianna, who was also a competitive snowboarder and broomball enthusiast.
One wrote on Instagram: "Safe trip snow angel!"
Another said: "And now you will climb those mountains up there." A third added: "Rest in peace."