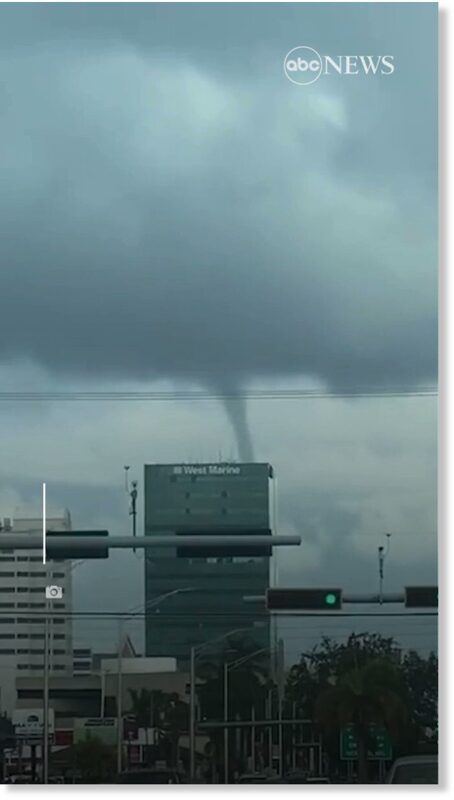 A waterspout swirled off the coast of Fort Lauderdale, Florida, on Friday, October 21, social media posts show.
The National Weather Service said that isolated waterspouts over the Atlantic were possible amid "hazardous marine conditions."
Video posted by Twitter user @sea_air_uh_mist on Friday shows a waterspout churning in Fort Lauderdale. The uploader said, "What is this in the sky, downtown Fort Lauderdale?"
The waterspout was the second in the area, according to a
local meteorologist.
Credit: @sea_air_uh_mist via Storyful