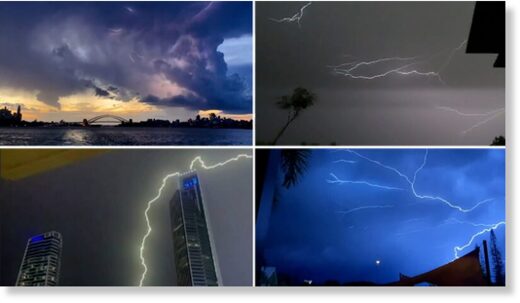 More than one million lightning strikes erupted across Australia in the past 24 hours as thunderstorms swept the country.
Weatherzone detected 1.37 million lightning pulses across central and eastern Australia overnight.
These included both cloud-to-cloud and cloud-to-ground lightning strikes.
It comes after severe thunderstorms across most of Australia.
Heavy rain has inundated the Australian outback, cutting off roads and flooding some creeks and rivers.
The Todd River in Alice Springs is surging today after 140 millimetres of rainfall in the past three days.
Around 100 millimetres of rain occurred in the territory on Wednesday which was the heaviest daily rain in more than 20 years.