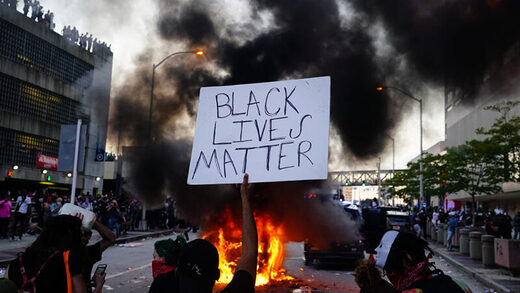 A new
Rasmussen poll
reveals that a majority of voters in the U.S. want Congress to carry out investigations into mass rioting in cities in the Summer of 2020 by BLM and Antifa groups, while significantly less are supportive of an investigation into the Capitol infiltration on January 6th 2021.
The poll finds that two thirds (66%) of voters want the costly Black Lives Matter related riots investigated, while only 49% of voters agree that a January 6th investigation should be a priority.
Nancy Pelosi has repeatedly called for a "9/11 style" commission to be created to oversee an investigation into the Capitol infiltration, terminology which has
angered families of the victims
of the 2001 terror attacks.
Rasmussen notes that "Sixty-seven percent of whites, 64% of Black voters, 66% of Hispanics and 62% of other minorities think Congress should investigate the 2020 riots in U.S. cities."
The pollster adds that "Seventy-five percent of Republicans, 60% of Democrats, and 63% of voters not affiliated with either major party say Congress should investigate last year's violent protests."
The findings make it clear what Americans believe the priory here is.
The survey notes that there were a total of 574 violent clashes in the wake of BLM and Antifa 'protests', with more than 2,000 reports of police sustaining injuries.
These figures along with
damage estimates in the billions
far outstrip those related to the events of January 6th.
In addition, the poll also found that 53% are of the opinion that Congress should award medals to the law enforcement agencies that defended their cities from violent looters and rioters in 2020.
A majority of 62% also feel that elected officials who downplayed the 2020 rioting and looting deserve criticism, while only 51% believe politicians deserve criticism for downplaying the Jan. 6 Capitol incident.