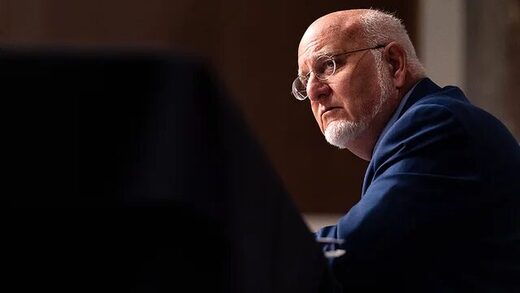 Former Centers for Disease Control and Prevention (CDC) Director
Robert Redfield
says he received death threats from fellow scientists after saying he believed the coronavirus originated in a lab.
In an interview with
Vanity Fair
, Redfield opened up about the backlash he received after telling CNN in March that he supports the lab theory, which has gained new attention in recent weeks, while most health experts believed COVID-19 was originally passed from animals to humans.
He said he was "threatened and ostracized because I proposed another hypothesis."
"I expected it from politicians. I didn't expect it from science," Redfield said.
Redfield
had told CNN
that he believed "the most likely etiology of this pathogen in Wuhan was from a laboratory, you know, escaped." He added that it's "not unusual for respiratory pathogens that are being worked on in a laboratory to infect a laboratory worker."
The former CDC head added that he believed the original lab transmission was an accident.
Some of the death threats, Redfield said, came from people who felt he was being racially insensitive, but others came from prominent scientists.
The World Health Organization had previously speculated that the virus was transmitted to humans from a bat through an intermediary animal.
The lab theory was
initially dismissed
, but has seen new traction after
The Wall Street Journal
reported that three researchers at the Wuhan Institute of Virology became so ill that they sought hospital care in November 2019, when the first coronavirus outbreak began in China.
President Biden
last week directed the intelligence community to "redouble their efforts" to come to a conclusion on the virus's origins. Biden
has said
the findings would be publicly released.
The Office of Director of National Intelligence
has said
the intelligence community has "coalesced around two likely scenarios: either it emerged naturally from human contact with infected animals or it was a laboratory accident."