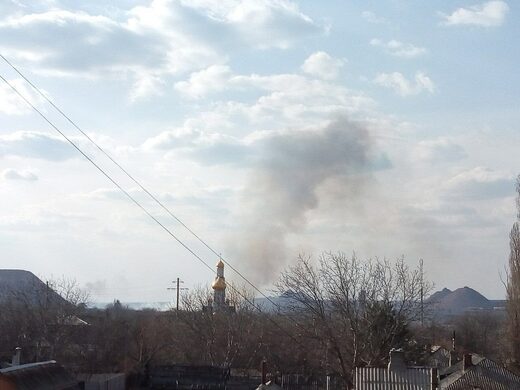 Ukraine Army is shelled the positions of Russia's paramilitary forces in Donheavy fighting near Donetsk airport.
From around 7am (local time) Ukrainian armed forces have started shelling in, and around the region of Donetsk airport.
Several Russian high ranking Generals from Moscow arrived #Sevastopol in Crimea on-board this Tu-204-100V of Russia State Transport Company following to the rise of security tensions in the region.
A U.S. Navy P-8A Poseidon is currently monitoring Russia Army activities in the coast of Crimea as Russia has deployed significant number of troops.
A Northrop Grumman RQ-4 Global Hawk drone is currently monitoring the situation over Donetsk.
US President Joe Biden affirmed "unwavering support" for Ukraine
in a call to President Volodymyr Zelensky after Kiev accused Moscow of building up military forces on its border.