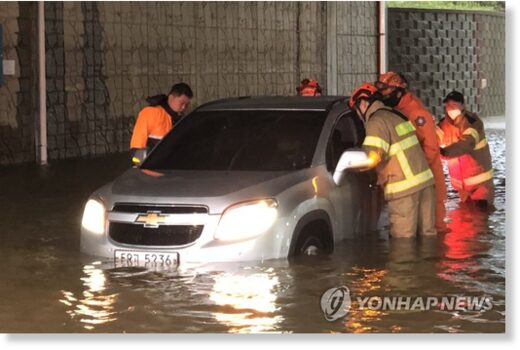 At least two people were killed when intense rainfall and high tide caused flooding in Busan, South Korea, on July 23,
reports said.
Local news reports said at least four inches of rain fell in Gyeongsang Province and the Korea Meteorological Administration warned of one to two more inches of rainfall per hour overnight. Seoul, the capital, and other areas of South Korea also received heavy rainfall.
Video filmed by a local resident in the Gwangan-dong area of Busan shows high water levels on the street, stranding at least one vehicle.
Credit: @meeeen__ via Storyful