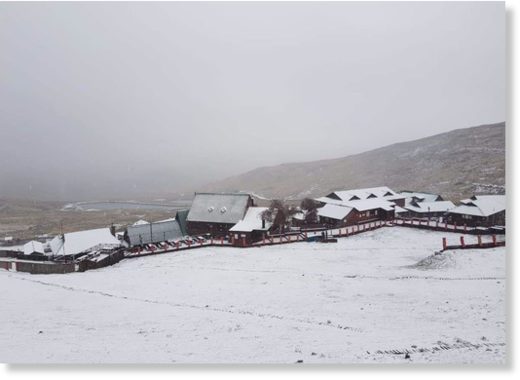 The border of Lesotho and parts of the Eastern Cape saw snow on Tuesday, 14 April!
The storm hit Gauteng and surrounding areas late om Tuesday, 14 April 2020.
According to Snow Report SA the snow started to fall over Tiffindell Ski Resort in the Eastern Cape and also of light snowfall over Northern Lesotho.