Comment:
This comes less than a month after a spectacular daytime meteor fireball detonated
above Croatia and Slovenia
, setting off seismic monitors...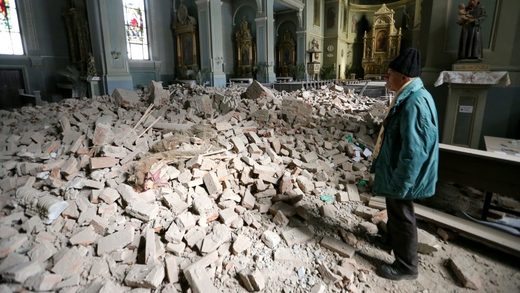 The Croatian capital was awoken this Sunday morning by a huge earthquake measuring 5.3 on the Richter scale.
At 6.23 this morning Zagreb was rocked as the earthquake,
with an epicentre seven kilometres north of the city
and at a depth of ten kilometres caused havoc.
Parts of the capital were left without electricity and the facades of buildings fell onto the fortunately empty streets
. There is no news of any injuries or fatalities, however material damage has been reported.
"It felt like a train was coming through my apartment, in all my time in the city I have never felt anything like that before,"
commented a local resident to
The Dubrovnik Times
.