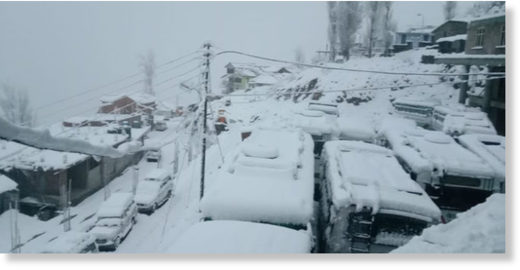 The Lahaul valley is under the threat of avalanches once again, following three days of heavy snowfall.
Chandra valley in Lahaul has been the most affected by snowfall. Koksar village has received over 75cm of fresh snow and Sissu 60cm of snow.
There are reports of small avalanches in some area. The entire area between Tandi and Koksar is prone to avalanches.
All roads in the valley have been blocked again. Bus service on all major routes of the valley, which had resumed after three months on March 9, has again been stopped as snow blocked all roads.
Himachal Roads Transport Corporation regional manager Mangal Manepa said roads were covered with 45cm snow. "
We had to stop bus service. It will resume after snow is cleared," he said.
Phones in many areas are not working and internet is out of order. Many parts have no power supply.
Keylong SDM Amar Negi said there was no report of loss to property and human life. "Heavy snowfall has blocked national highways. Snow-clearing works have been restarted. People have been advised not to venture close to avalanche-prone areas," he said.